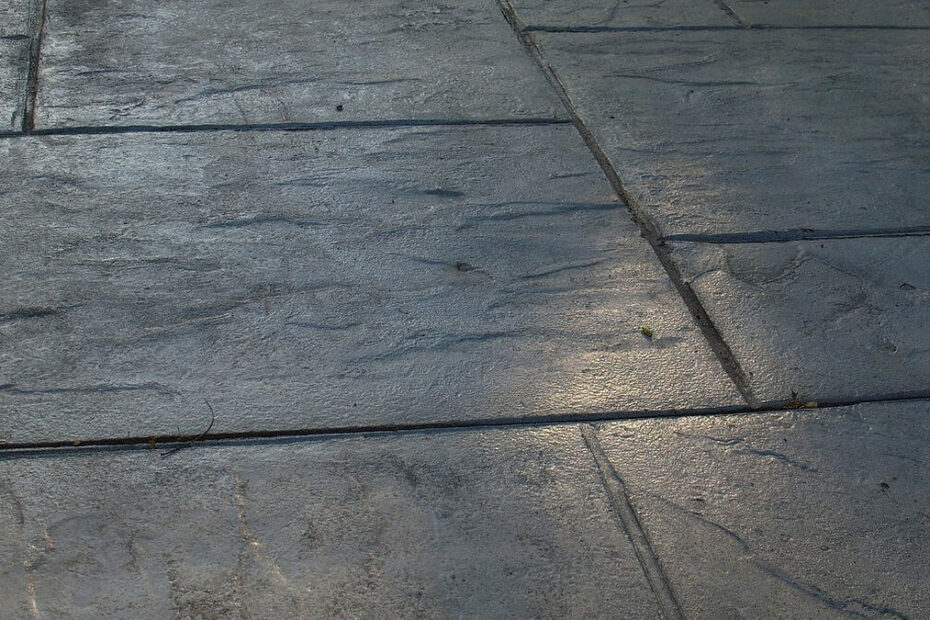 #1 Natural Stone Cleaning and Sealing in Round Rock, Texas
Grout Man has a long-standing reputation in the Round Rock and surrounding areas.
We have years of experience and are always up to date with the latest products and methods. Our Mission Statement is to be the best company in the tile and stone industry and to deliver high quality results and great customer service in a timely fashion. Every project we take on is a result of our concern for both clients and employees.
How can Grout Man help you?
Grout Man of Texas is a leader in surface rehabilitation and provides all the attention and care you need for your floors and countertops.
Natural stone specialists, we can restore marble, granite and slate as well as limestone and terrazzo. Need concrete services? Our work focuses primarily on concrete floors. Are you unhappy with the look of your Terra Cotta, D'Hanis tile or Saltillo? Our team of experts has years of experience, and they know how to make these floors look amazing.
We can tailor our services to suit your needs, whether commercial or residential.
What level of stain does your natural stone have?
Your backyard can be your personal escape, your very own slice of the greenbelt. It is surrounded by tall oaks, pecans, and protected by thick cedars. Your home is unique because of the intricate natural stone structures and its diverse vegetation. We are fortunate to have both natural stone and vegetation readily available in Round Rock. You can find everything from elaborate limestone walls and decks sourced from local quarries to rich slate, quartzite and flagstone varieties paving poolside. Natural stone structures can be beautiful, but they also make great investments. These materials are porous and delicate in nature so it is crucial to properly maintain them. Our abundant vegetation can also cause problems with the durability and cleanliness of these structures, in addition to seasonal allergies. Natural stone can become porous and susceptible to the elements if it is not treated. This happens when the highly-trafficked areas are covered in dirt and debris. Tannin stains are formed when the soil becomes soggy from tree pollination or leaf sheds. Organic growth is also influenced by Mother Nature. Water is a catalyst for decay, which can be driven deeper into porous stones by rainwater. This creates a favorable environment for destructive organic growth. Mold and mildew are the first species of heavy organic matter. Then, there is a succession of strands green algae. The species don't look good and can make the surface slippery, but they aren't a major structural threat. They can cause allergic reactions and are precursors to more dangerous species. Gloeocaspa magma is a black-colored, airborne algae that feeds on calcium deposits in stone. The second most destructive species is lichen. This combination of algae/fungus appears as small, greenish dots. It's usually found in areas that have organic stains. The acidic properties of lichen can root themselves into the pores of a substrate, causing significant cracking and permanent discoloration if left untreated.
How much pressure and solution is required?
Even the most skilled pressure washers are not able to clean delicate, highly contaminated stone surfaces. Excessive pressure applied to soft stone can cause damage, such as scarring or etching. The technician may also harm the surrounding vegetation if he soft cleans the surface with chemicals. Grout Man has extensive experience with all types of natural stones and is familiar with their physical properties. We use a hybrid approach to ensure that the job is done correctly and without any damage. Our top-of-the-line surface cleaners are equipped with adjustable pressure gauges to let our technicians know how much pressure they should use. This allows us to safely remove any organic growth from the surface of natural stone. We also open up the pores of the stone so we can use half of our eco-friendly solution in order to lift the roots.
Concerned about your plants?
We get it. It is our goal to go beyond a spray and pray company and make your plants our top priority. We are gardeners and know how hard it is to keep your plants healthy. This motto comes from our roots. We are certified in organic stain identification and have non-hazardous solutions which are bio-degradable, specifically designed to target mildew and mold. After a sufficient amount of solution dwell time to lift any heavy organic growth, our team collaborates and thoroughly rinses your natural stone surfaces with pressure comparable to a garden hose. It is our belief that you should always rinse, rinse and rinse. This last step not only ensures that your patio, deck, or pool is free from deep-dwelling fungal roots, but also leaves it completely clean of our eco-friendly cleaning solution. Grout Man is the best company in Round Rock to clean your backyard.
Natural Stone Cleaners Round Rock TX
We believe you might have the answer if you are having trouble choosing the right Natural Stone Cleaners Round Rock TX to solve your problems. Do you want to ensure you select the best stone sealers for your needs and solves, but don't know where to start? Grout Man is here to help you when this happens. We can restore your stones to their full potential at an affordable cost.
Grout Man provides natural products to help you understand the steps involved in stone sealing. You can tell when natural stones require cleaning as a responsible business or home owner. Do you want to make sure that your pool deck is in its best shape? Maybe you have a countertop made of stone that you want to make look cleaner. No matter what the reason, stone can be difficult to clean.
Because every stone surface is different, we customize our services to suit your unique property. We clean the following surfaces:
Limestone and Travertine
Marble
Slate
Flagstone
We understand that the wrong approach can cause serious damage to these materials so we take the time to provide the best natural stone cleaning services in Round Rock. We offer services specifically designed for deep stained tiles. You won't find us using the same cheap chemicals that other companies use when we are on the job cleaning stone countertops in Round Rock. We use an eco-friendly cleaning solution that is safe for your family and the environment, without sacrificing the quality of our services.
The grout that connects tiles makes cleaning more difficult. The integrity of a tiled floor depends on grout. Grout adds stability to the tiled surface and protects it from moisture. Grout Man spends a lot time on grout cleaning and sealing.
Natural stone tiles will look stunning with our tile cleaning services. The grout is bright and makes them stand out even more. We will use a variety of techniques to clean your stone tiles.
Our Eco-Friendly Cleaning Process
Our natural stone cleaning services, like all our other work, are made with safe materials. The products we use to clean your stone will be just as beautiful as the stunning stone that made you first want it. There are no harsh chemicals or irritating smells.
The Highest Level of Care
Grout Man has received countless positive reviews from all corners of Texas. We don't do this for the fame or glory. We do it because our goal is to make the world a better place.
If you call us regarding natural stone or tile cleaning services, you will get a friendly, knowledgeable person on the other end, available to answer any questions. No obligation estimate is required for any exterior or interior stone cleaning job. Our specialists will be there on time and explain everything to you.
We strive to offer you the best service possible. We are happy to make any changes if you aren't satisfied with natural stone cleaning. We're happy to help you make things right again.
Find Out Why We're A Trusted & Reputable Stone Cleaning Company in Round Rock, Texas
It doesn't matter if you have a beautifully designed stone walkway, a stunning slab countertop, a magnificent stone fireplace or natural stone tiles, it is important to maintain your natural stone surfaces throughout the year. Grout Man in Round Rock is your best choice for natural stone cleaning. For years, we have been Round Rock's preferred company for comprehensive cleaning services. This is due to one simple reason. We strive to be the best at what they do and won't force you to put up with any hassles during the process.
Our reputation is well-deserved. Call us today for more information and to book an appointment.